New Publication!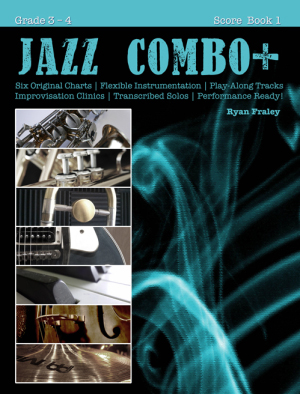 This is the internet home of Ryan Fraley; composer, arranger, and producer. While I prepare for a major update, some site features will be down for a bit. Well, OK, for a long while. In the meantime, please visit the links below for more information about my work, other than the big book you see above.
•

For my published works for symphonic and jazz groups, visit: www.fjhmusic.com

•

To learn more about Wave Mechanics Union, a studio jazz orchestra I co-founded with Ralph Johnson and Lydia McAdams, please see: www.progjazz.com

Our recent album "Further to Fly" was listed by College Music Journal as one of the top 50 jazz releases of 2013, based on radio plays.
Other projects I have contributed to recently:
•

Jon Anderson
I've been working for vocalist Jon Anderson (from the band Yes) for several years as an arranger and orchestrator. I've done a handful of orchestra arrangements for live and recorded use.

Jon is also a guest on the recent CD by Wave Mechanics Union.

Jon's most recent CD, Survival and Other Stories, features one of my orchestra arrangements.

•
FJH Instrumental Catalog Recordings
I'm producing band, orchestra, and jazz recordings for FJH. Bigger sessions are tracked at The Lodge in Indianapolis, smaller sessions at my studio.
•
Orchestra Mock-ups
Coming soon: www.orchestra-mockups.com.
•
And lots of other fun stuff too. I'm very busy with the above projects, so I tend to be selective about other work I accept. (And feel lucky to be so). If you'd like to talk about commissioning a new work, an arrangement, recording, or anything else, please contact me.
Free downloads for band and orchestra directors here:
Contact me directly: